2inspire™
Three Sizes, No Compromises, 2inspire™
The new Chroma-Q® 2inspire™ family delivers truly flexible lighting into any space, quickly and efficiently.
2inspire™ is a compact, silent, bright fixture available in 3 sizes. These installation luminaires deliver studio-grade tuneable white light and pure theatrical quality colours.
A holistically designed accessory collection easily mounts each fixture - on a wall, as a pendant, in a ceiling, or from a yoke.
Innovative technology minimises deployment costs and maximises efficiency, making every 2inspire™ flexible, sustainable, and durable.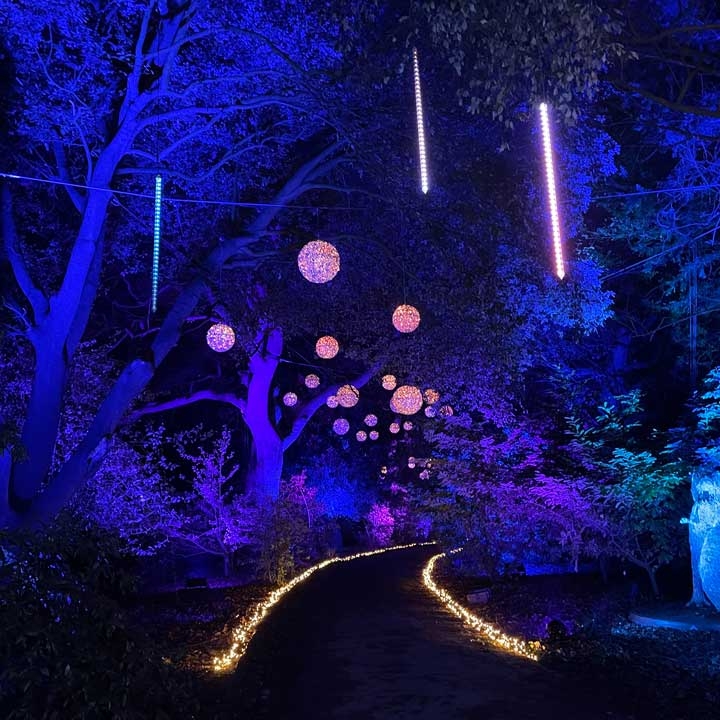 UK – The 16th century stately home of Wollaton Hall was given a spectacular lighting treatment for Christmas, when technical specialists dbnAudile provided visitors with a beautiful light trail through the formal gardens, completed by a stunning finale against the backdrop of the house itself. For all of this, dbnAudile used a Vista by Chroma-Q control system, sourced from A.C. Entertainment Technologies (AC-ET), to provide stability behind the scenes.