Sandi™ Video Conference Key Light
Chroma-Q®'s Video Conferencing Key Light is a personal LED light for online meetings and much more. With its soft lens diffusion and adjustable color temperature, Sandi™ helps you look your best for that important online meeting, video, or event.
This Video Conferencing Key Light is specifically designed for Vloggers, bloggers, zoomers, telework, government officials, makeup artists, and theatre. The Sandi™ 1622 allows you to customize your lighting from warm white to cool white with simple adjustment knobs.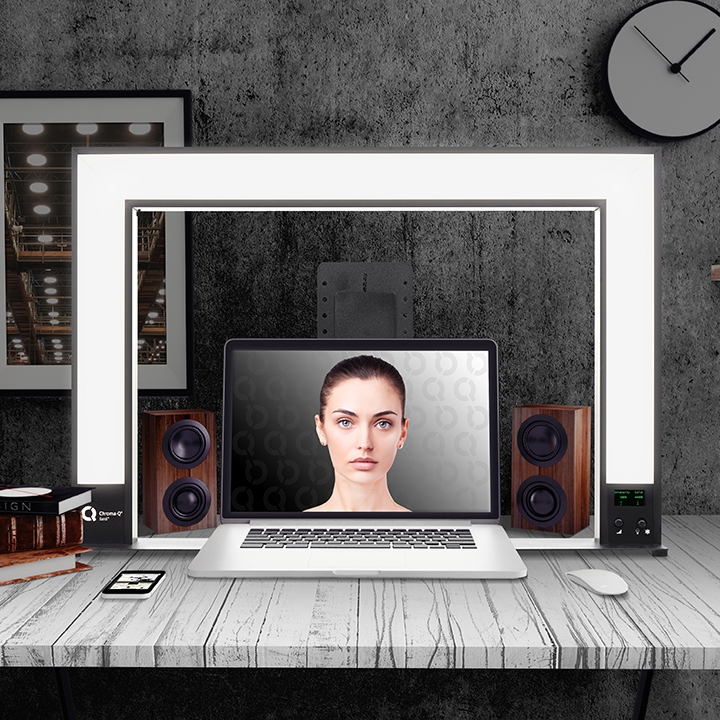 A Key Light, Not a Blinder
Chroma-Q's Sandi 1622 provides users with the ultimate key light for video conferencing by providing tunable, variable intensity light from three different axes for full coverage, putting your face in its best light without blinding your eyes.
The Chroma-Q® Sandi™ is featured in the July 2021 issue of PLSN under RoadTest. Thank you Nook Schoenfield.