Sandi™ Video Conference Key Light
Chroma-Q®'s Video Conferencing Key Light is a personal LED light for online meetings and much more. With its soft lens diffusion and adjustable color temperature, Sandi™ helps you look your best for that important online meeting, video, or event.
This Video Conferencing Key Light is specifically designed for Vloggers, bloggers, zoomers, telework, government officials, makeup artists, and theatre. The Sandi™ 1622 allows you to customize your lighting from warm white to cool white with simple adjustment knobs.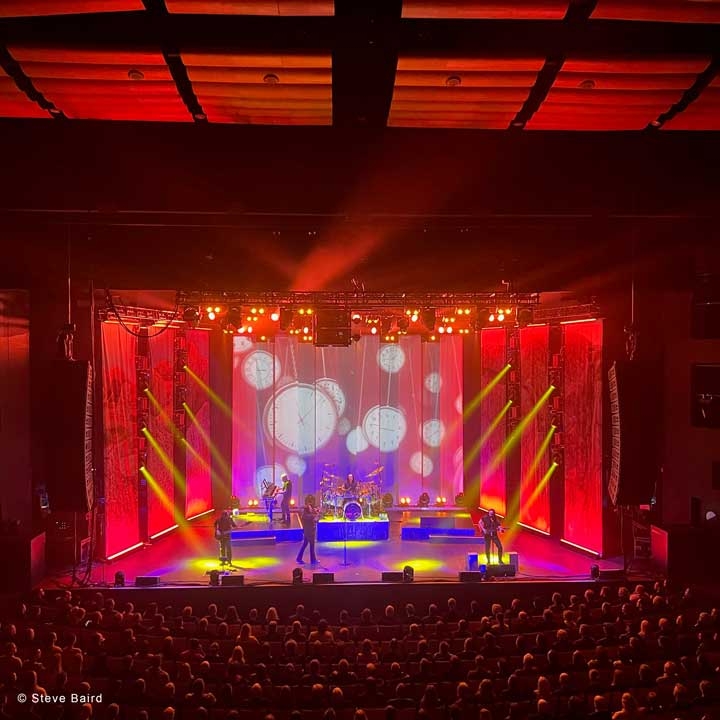 2022 Grammy-winning Prog Giants Dream Theater worked throughout the pandemic to create their newest album "A view from the top of the World".
When it came to lighting the panels, I wanted to use the Chroma-Q® Color Force II™ 72's fixtures. The fixtures were hung at the top and the bottom of each panel to provide full color on the set. "The Chroma-Q® Color Force II™ fixtures provide great powerful colors, and I think the best saturation on the market," explains Baird "Dream Theater has a powerful show. Using the fixtures to color match the video for the best audience experience was the ideal choice."