Sandi™ Video Conference Key Light
Chroma-Q®'s Video Conferencing Key Light is a personal LED light for online meetings and much more. With its soft lens diffusion and adjustable color temperature, Sandi™ helps you look your best for that important online meeting, video, or event.
This Video Conferencing Key Light is specifically designed for Vloggers, bloggers, zoomers, telework, government officials, makeup artists, and theatre. The Sandi™ 1622 allows you to customize your lighting from warm white to cool white with simple adjustment knobs.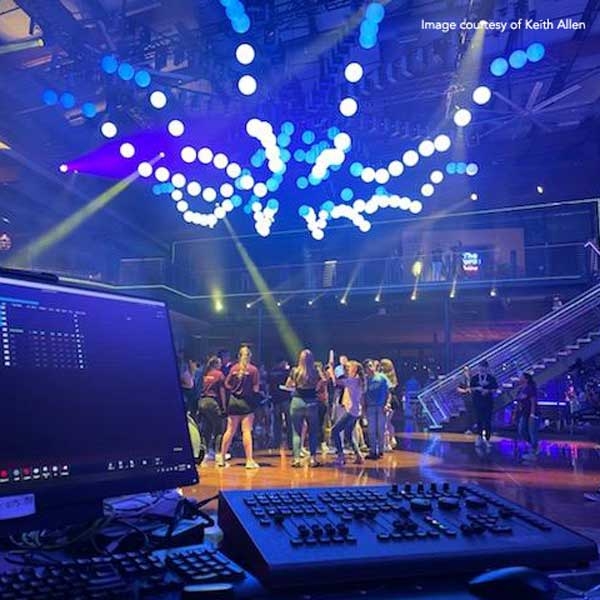 "What I loved about Vista 3 was its flexibility. During programming, I was able to take a networkable node by Luminex and my laptop with Vista 3 on it outside to program the entire lighting rig saving me time. For me, this was a game-changer," states Keith.