Sandi™ Video Conference Key Light
Chroma-Q®'s Video Conferencing Key Light is a personal LED light for online meetings and much more. With its soft lens diffusion and adjustable color temperature, Sandi™ helps you look your best for that important online meeting, video, or event.
This Video Conferencing Key Light is specifically designed for Vloggers, bloggers, zoomers, telework, government officials, makeup artists, and theatre. The Sandi™ 1622 allows you to customize your lighting from warm white to cool white with simple adjustment knobs.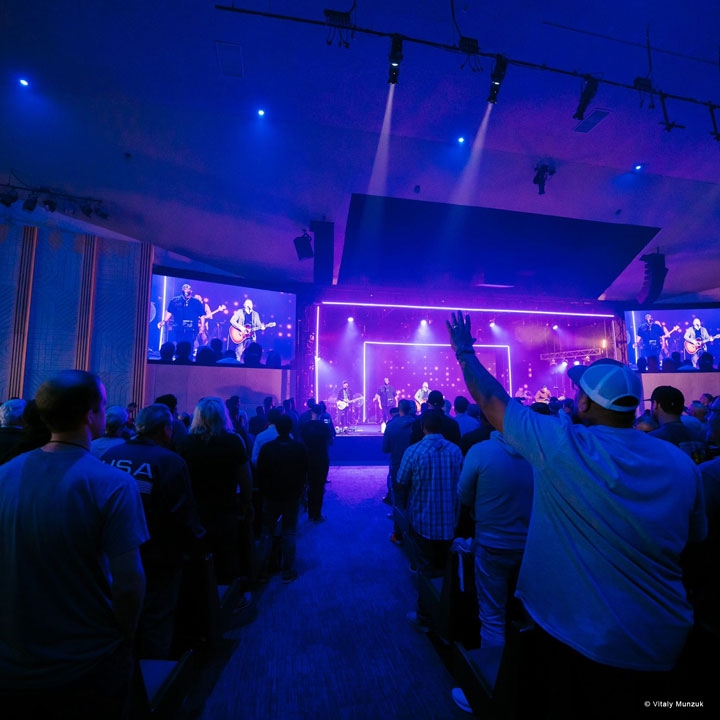 New House Lighting features the Chroma-Q® Inspire™ LED Fixture
"Chroma-Q® Inspire™ house lights allow us to break down the barriers between the stage and the audience and create an immersive worship experience," states Evan Hamilton.