Studio One 100™
Above PAR Performance from a White LED Source
With the advanced feature set also including convection cooling for silent operation and a versatile mounting yoke, the Studio One 100 is suitable for numerous TV, film, studio, exhibition & entertainment lighting applications - complementing the popular Chroma-Q Studio Force™ and Studio Force Phosphor™ LED fixtures ranges.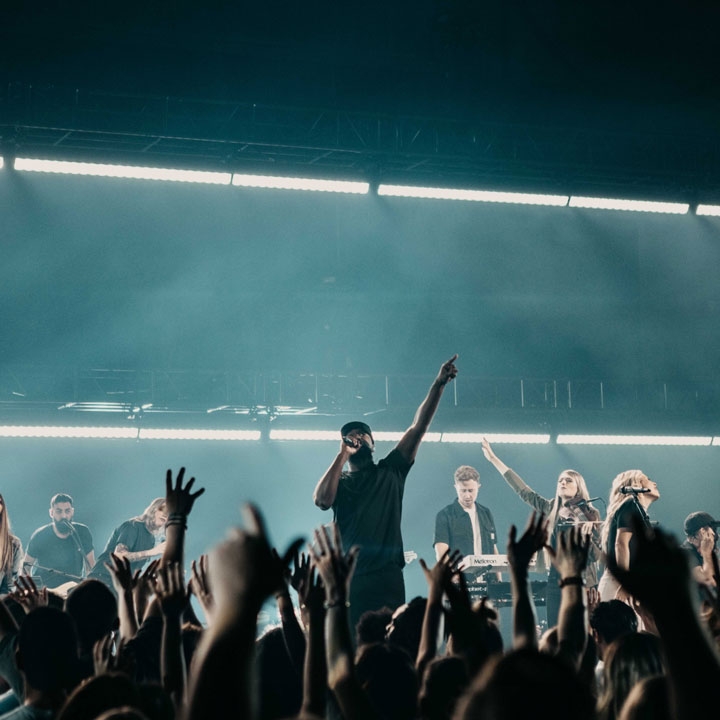 The workhorses for the lighting design were 420' of Chroma-Q® Color Force II™ LED fixtures. With a clear vision from the Creative Director, the decision was made to stick with one color, warm white, throughout the entire recording.
Note: This article is posted with permission from 4WALL Entertainment.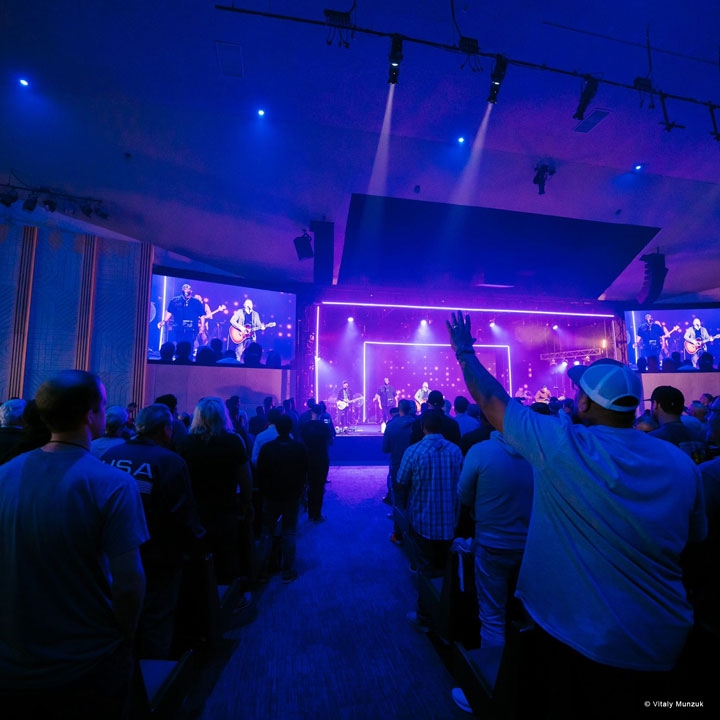 New House Lighting features the Chroma-Q® Inspire™ LED Fixture
"Chroma-Q® Inspire™ house lights allow us to break down the barriers between the stage and the audience and create an immersive worship experience," states Evan Hamilton.