News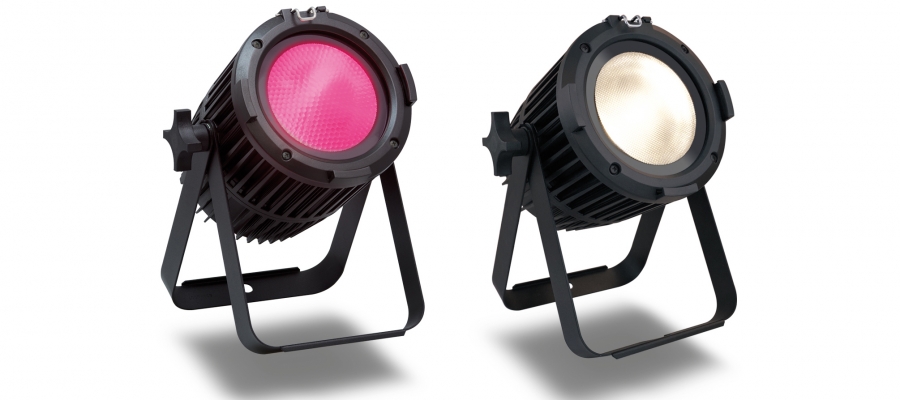 At the upcoming PLASA 2015 show in London, Chroma-Q will showcase their latest premium performance entertainment and studio lighting innovations on stand F31 - including the new Studio One 100 white LED PAR and Space Force LED space light fixture.
Nominated for a PLASA Awards for Innovation the Studio One 100™ white LED PAR complements the existing Color One 100™ colour-mixing version. The 'One' range features a custom optical design and fully homogenised output producing a smooth, uniform and defined beam - for above PAR performance from a single source.

In addition, catch a preview of the new Chroma-Q® Space Force™ LED space light fixture. Highly efficient and natively single source, the diffuse nature of the fixture's output reduces the need for silks or skirts, providing a new approach to film & studio soft lighting.

Other products demonstrated include the hugely successful Color Force™ range of creative LED lighting solutions and the innovative, award-winning Inspire™ family of colour-changing LED house lights. Along with the Color One 100, these models are ideal for even the most technically discerning theatrical, opera, concert touring, and many other entertainment performance applications or installations looking to t/taxons/products/creative-led-lighting/color-force-iiake advantage of a high-efficiency LED lighting system. Key features shared across the range include outstanding colour blend and a uniform output; bold saturates, subtle pastels & clean whites; precise theatrical grade dimming; superior build quality and ultimate reliability.

New Chroma-Q Global Brand Manager, John Fuller, will be attending the PLASA show to discuss these highlights from the Chroma-Q LED product range. To meet John and receive your personal demonstration of these technologies, visit stand F31.

The Chroma-Q® range of premium performance solutions is designed and built to exacting standards in North America, and has been adopted by many leading designers and specifiers for some of today's most demanding and prestigious lighting applications. As a result of this, the brand has received awards from several industry associations.

Chroma-Q will also be exhibiting at these other upcoming tradeshows:

LDI 2015 - North Halls, Las Vegas Convention Centre, USA, 23rd - 25th October,
Booth #1937, (Distributor, A.C. Lighting Inc.)

IAAPA Attractions Expo 2015 - Florida, USA, 17th - 20th November
Booth 1885, (Distributor, A.C. Lighting Inc.)

WFX 2015 - Nashville, USA, 18th - 19th November
Booth 607, (Distributor, A.C. Lighting Inc.)

Alternatively, to arrange a demo or for details of the nearest Chroma-Q open house events, contact:

(UK Dealer)
A.C. Entertainment Technologies Ltd.
Tel: +44 (0)1494 446000
sales@ac-et.com

(North American Master Distributor)
A.C. Lighting Inc.
Tel: +1 416 255 9494
northamerica@aclighting.com

Or for more information and to find your nearest reseller, visit www.chroma-q.com.

We're now social. Follow us on Facebook - www.facebook.com/chromaq.lighting - for the latest Chroma-Q breaking news, user application stories, competitions & other fun stuff.
---
Chroma-Q and all associated product names are recognized trademarks, for more information visit www.chroma-q.com/trademarks. The rights and ownership of all trademarks are recognized. Whilst every effort has been made to ensure that the information is correct, Chroma-Q accepts no liability for errors or omissions. Technical specifications and data are provided for guidance only. Because we constantly aim to improve our products, we reserve the right to amend or alter at any time and without prior notice, the specifications of any product. E&OE.
Recent News