Color Force II™
Cyc, Wash & Effects LED Lighting which Changes the Game Again
"The Color Force II™ fixtures have reduced the stress and anxiety in achieving the lighting results our clients desire. The feedback from them has been fantastic. Many designers are complimenting the wide range of colours that can be achieved with the fixture, as most other battens on the market are very "rock 'n' roll" with their colour palette. The fixtures have even had to be dimmed in some cases, as sometimes they are too bright!"
- Kieran Cooney, MD, Cue One Ireland, ROI
Perfect for a wide range of cyclorama, flood and wall washing applications where a powerful throw is needed.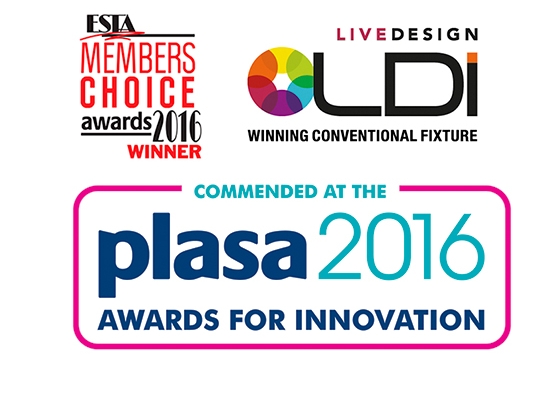 We are honored to have received the following awards: ESTA Members Choice Awards 2016, LDI Conventional Fixture 2016, and a Commendation at the Plasa Award for Innovation 2016