News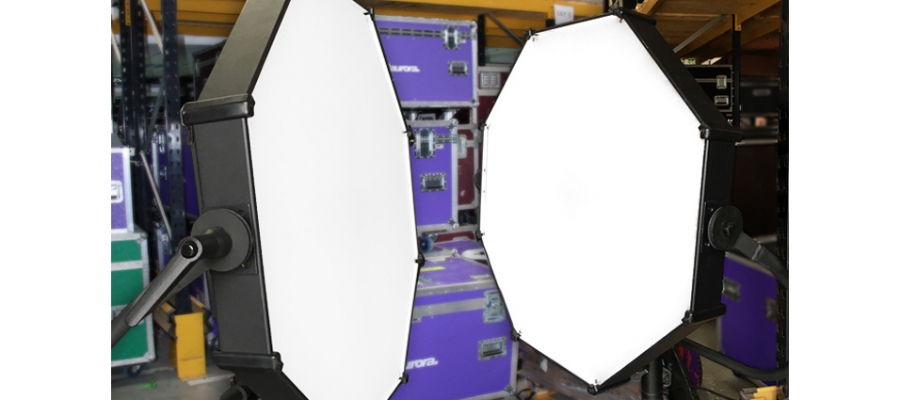 Lighting rental specialists Aurora extend their stock of Chroma-Q Space Force fixtures to offer clients greater flexibility in low energy alternatives.
Having taken delivery of an initial consignment of the Chroma-Q Space Force earlier in the year, client demand for these versatile, powerful LED soft lights has warranted further investment by Aurora Lighting in an additional batch of fixtures making the company home to of one of the UKs largest hire stocks.
Aurora's purchase of these fixtures is a direct response to a recent surge in demand for low energy products. Capable and reliable, the Space Force is proving to be an excellent example of how new technologies are being used to exceed the capabilities of more traditional solutions.
As leading suppliers to the entertainment Production industry, Aurora Lighting supports some of the UK's leading­ LD's and crew and as such, is continually investing in products and systems that keep the product range both competent and contemporary.
Proven as a viable alternative to conventional soft sources, Aurora have provided Lighting Designer's with the Space Force on a diverse selection of productions in studios throughout the UK. The ability of the Space Force to act as a low energy replacement for regular space lights or as an effective, controllable stand mounted soft source has made them hugely popular with productions where energy efficient alternatives to conventional fixtures are a requirement, but where the needs of the Lighting Designer cannot be compromised.
On receipt of the latest intake of soft lights, Aurora were able to service a recent last minute request at their West London base. Delivered at close of play, Aurora had the fixtures prepped and installed ready for use in Manchester by 9am the following morning - testament to both the commitment of the Aurora team and the speed at which the Space Force can be made ready for use.
---
Chroma-Q and all associated product names are recognized trademarks, for more information visit www.chroma-q.com/trademarks. The rights and ownership of all trademarks are recognized. Whilst every effort has been made to ensure that the information is correct, Chroma-Q accepts no liability for errors or omissions. Technical specifications and data are provided for guidance only. Because we constantly aim to improve our products, we reserve the right to amend or alter at any time and without prior notice, the specifications of any product. E&OE.
Recent News