News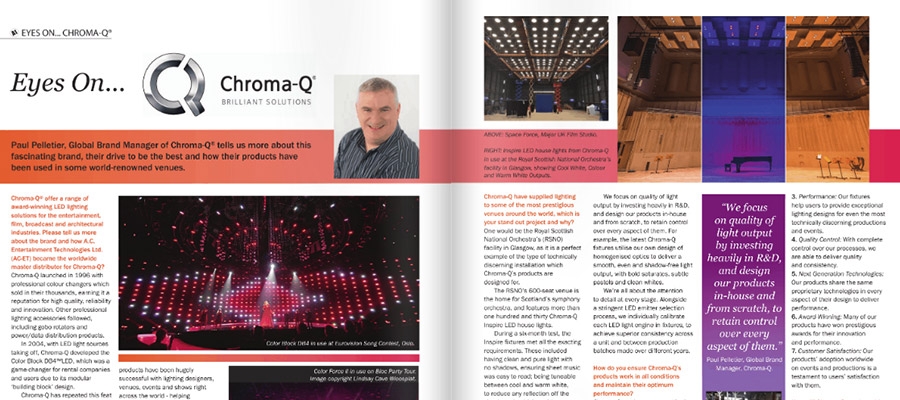 As Chroma-Q® celebrates its 15th year of LED innovation, the March 2019 issue of A1 Lighting magazine features a profile on the brand.
Over a series of questions put to him by the magazine, Global Brand Manager, Paul Pelletier tells the story of Chroma-Q's LED product legacy and what the future holds.
To read the article, please click below to view the digital issue of the magazine:
http://flickread.com/edition/html/5c882a56c0eee#47
This article is shared courtesy of A1 Lighting.
Recent News