News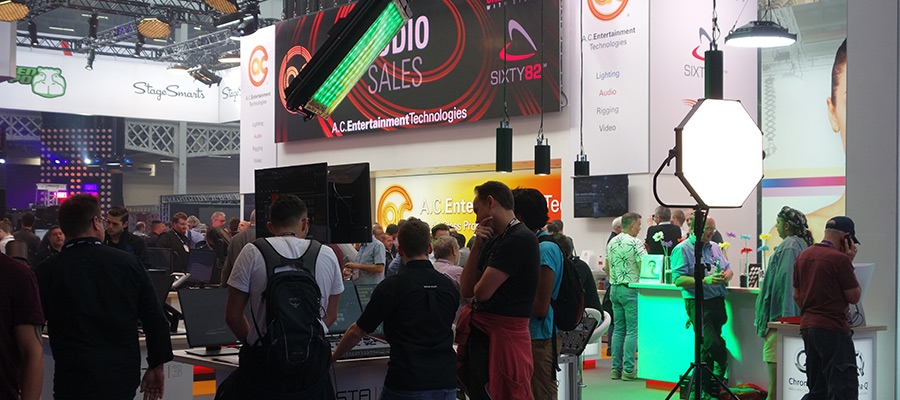 Europe – Chroma-Q® will continue to celebrate its 15th year as a producer of premium performance LED lighting products by showing its latest range of LED solutions at PLASA 2019, London Olympia.
Making its PLASA show debut is the new Chroma-Q Space Force onebytwo™ variable white LED soft light panel. Recipient of a Lighting Product of the Year Award at NAB, the cost-effective, bright, high quality unit is a modern replacement for traditional soft sources and is the ideal fit for creating a huge volume of light in standard room ceiling height studios and small spaces. The popular Space Force™ fixture, upon whose technologies the onebytwo is based, will also be on display.
Chroma-Q's Studio Force II™ is specifically designed for TV broadcast and film applications but also performs particularly well in other situations demanding high quality tuneable white light such as touring key lights, exhibitions, corporate events and theatre lighting.
The Brute Force™ powerful, LED alternative to traditional light sources such as a quarter 'Wendy Light', is a highly versatile, controllable fixture that could change users' approach to lighting.
These products are joined by Chroma-Q's multi award-winning Color Force II™ cyc, wash & effects light featuring RGBA homogenised optics, the multi award-winning Inspire™ colour-mixing LED house lighting range and the Color One 100X™ LED PAR, which delivers 60% more output than its predecessor.
Also showing, the Vista by Chroma-Q® next generation lighting & media control system continues to impress with its legendary timeline, visual interface, speed and ease of use. It provides simple, visually-based programming and control which is scalable from small venue up to large concert tour applications.
See a demo of the well-received Vista 3™ 'Release 2' (R2) control software, which adds a number of new features including expanded fixed installation and external trigger capabilities; an astronomical clock; and new auto show load options. The Vista EX™ and Vista MV™ control surfaces will also be showcased.
Visit stand E30 at PLASA 2019 for your personal demonstration.
Recent News