News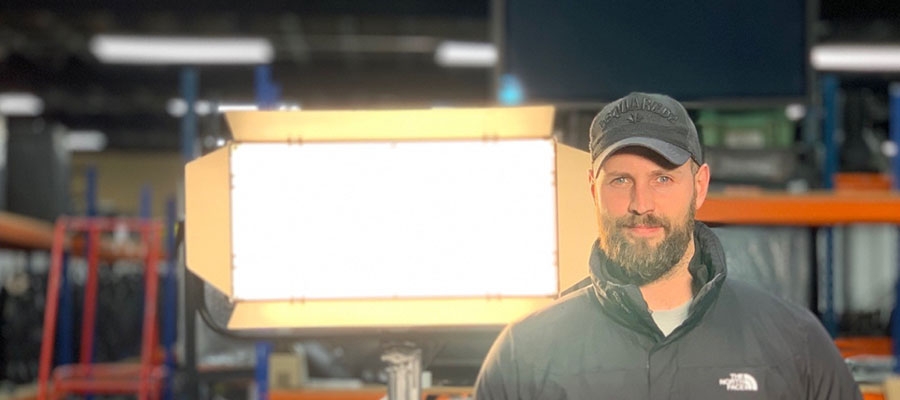 UK - Expanding UK dry and wet hire company, Fisher Hires has invested in Chroma-Q®'s new Space Force onebytwo™ LED soft light, to provide a flexible, high quality lighting solution for its diverse Event, Film, Theatre and Festival client base.
Fisher Hires has been supplying the industry for over 30 years, stocking a wide selection of leading-brand lighting, video, sound & staging equipment for hire. Originally created to support its sister event production company, Fisher Hires' vast inventory enables it to also service the needs of other event companies.
Head of Operations, Rob Baker was looking to invest in an LED soft light which was compact and powerful enough to utilise on a variety of its own event productions, as well as being in demand with external clients.
Rob commented:
"I knew that Chroma-Q's original Space Force unit had been very successful in the market and liked the product. However, I was looking for something which was more discreet, without sacrificing a lot of output or the adjustable kelvin.
He continued:
"The Space Force onebytwo is slick and bright. Compact in size, it can easily blend into the background to help production, and has great output and overall performance. In my eyes it's a winner which ticks all the boxes."
After making just a low-key announcement of its investment on social media, Fisher Hires immediately received enquiries for dry hire from several film and event companies.
Rob commented:
"To be honest I wasn't expecting such an instant response to the product, so it looks to me like other companies have seen what I saw in it too."
The Space Force onebytwo fixtures were supplied to Fisher Hires by Kevin Everett at Chroma-Q UK dealer, A.C. Entertainment Technologies Ltd.
Rob commented:
"I have known Kevin for over 15 years and he has always delivered on getting me the equipment I require, often at short notice. Along with his colleagues at AC-ET, he makes the impossible possible."
Chroma-Q and all associated product names are recognised trademarks, for more information visit www.chroma-q.com/trademarks. The rights and ownership of all trademarks are recognised. Whilst every effort has been made to ensure that the information is correct, Chroma-Q accepts no liability for errors or omissions. Technical specifications and data are provided for guidance only. Because we constantly aim to improve our products, we reserve the right to amend or alter at any time and without prior notice, the specifications of any product. E&OE.
Recent News