News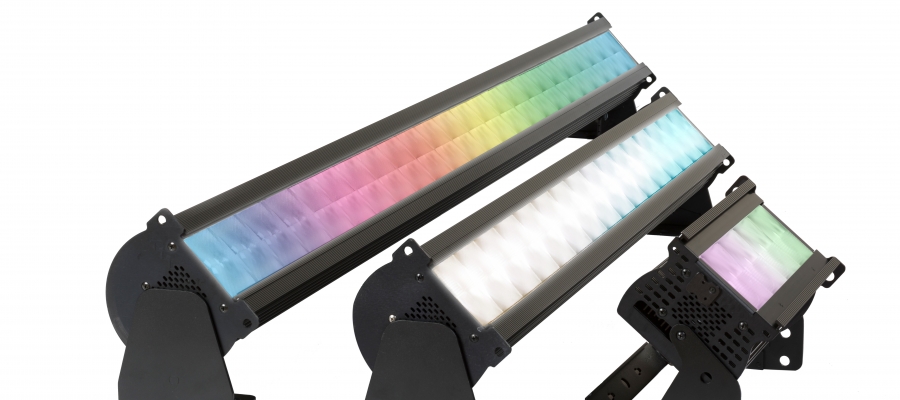 Europe - Chroma-Q® will showcase its new Studio Force II™ and Brute Force™ specialist TV, Broadcast and Film lighting solutions at IBC 2018, RAI, Amsterdam, 14th - 18th September.
Chroma-Q's Studio Force II™ high intensity LED source will be making its IBC show debut. With optics that provide homogenised output, it produces tuneable whites with green/magenta shift, as well as full RGB for colour mixing. As a result, the second generation fixture provides yet greater control, with the capacity to render virtually any colour.

Also making its IBC show debut is Brute Force™, Chroma-Q's new LED alternative to a traditional quarter 'Wendy' light, with a full colour RGB-W lamphead that draws just 15 amps @ 240V. Brute Force has been rigorously tested in a variety of 'real world' scenarios to ensure optimal functionality across a variety of applications. Robustly designed and fully dimmable, it has an extended CCT range between 2,000K and 10,000K. Utilising multiple Studio Force II fixtures, each unit features 96-way mappable pixel control with RDM, DMX and optional wireless operation.

Like Chroma-Q's award-winning Space Force™ LED soft source, the Studio Force II and Brute Force excel where a quality of controllable output is required.

See highlights from the Chroma-Q range on the A.C. Entertainment Technologies stand at IBC (12.E69). Alternately, visit www.chroma-q.com for more information and a full list of Chroma-Q dealers.
Follow us on:
www.facebook.com/chromaq.lighting
www.instagram.com/chromaq
---
Chroma-Q and all associated product names are recognized trademarks, for more information visit www.chroma-q.com/trademarks. The rights and ownership of all trademarks are recognized. Whilst every effort has been made to ensure that the information is correct, Chroma-Q accepts no liability for errors or omissions. Technical specifications and data are provided for guidance only. Because we constantly aim to improve our products, we reserve the right to amend or alter at any time and without prior notice, the specifications of any product. E&OE.
Recent News