News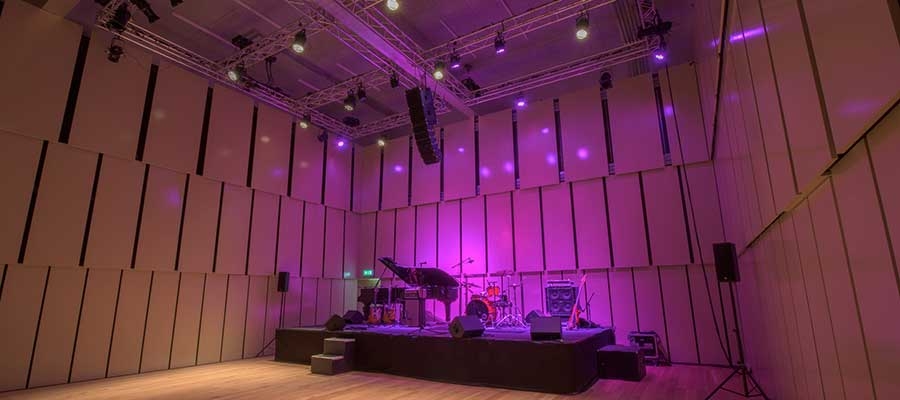 UK - Liverpool Philharmonic has invested in Chroma-Q® Inspire Mini™ LED fixtures for its Music Room to provide high quality, flexible house lighting.
Liverpool Philharmonic has been at the heart of Liverpool's cultural life since 1840. Complementing its main 1700+ seater main concert hall, home of the Royal Liverpool Philharmonic Orchestra, the multi-purpose Music Room is an intimate studio-style venue built as part of the recent £14.5 M refurbishment to the Grade II listed art deco style venue on Liverpool's iconic Hope Street. Music Room provides a contemporary and memorable setting for a wide range of concerts and events, and activities associated with Liverpool Philharmonic's extensive learning programme.
Music Room's flexible layout and fantastic acoustics, suiting events ranging from seated and standing concert performances, conferences and workshops to weddings, corporate and private events, means that lighting is integral to creating the perfect atmosphere for each occasion.
Following an extensive tendering process, Liverpool Philharmonic's Production Technicians team opted to install the Chroma-Q Inspire Mini RGBW colour-mixing fixtures for Music Room.
Will Sutcliffe, Liverpool Philharmonic Production Technician commented:
"They create a smooth wash which feels like very natural light. We can wash the floor very evenly and keep the light off the walls and performance area."
"In addition, we can be more flexible, creating a coloured wash anywhere in Music Room - which is especially good for our young children's performances and workshops, and new this season, our Dementia-Friendly and Relaxed Family Concerts."
Events have also benefitted from the units' smooth dimming and convection cooling for ultra-quiet operation.
Will added: "They're great for our wide range of concerts and events in Music Room, creating a warm and welcoming atmosphere with no shadows, flickering or noise as we fade the lights down - and being so quiet, they don't interfere with Music Room's beautiful acoustics during performances."
Aside from reducing Liverpool Philharmonic's energy consumption and environmental impact, the fixtures' energy-efficient LED design has also given the venue more control over the room temperature, as compared to the traditional PAR Cans they replaced.
The Inspire Mini fixtures were recommended by Ben Taylor in the lighting sales team of Chroma-Q UK dealer, A.C. Entertainment Technologies Ltd. (AC-ET).
Will concluded: "Working with AC-ET is a pleasure, as we discover the latest technological advances in equipment. Ben and his colleagues are very knowledgeable, enabling us to find the best solutions for our venue requirements."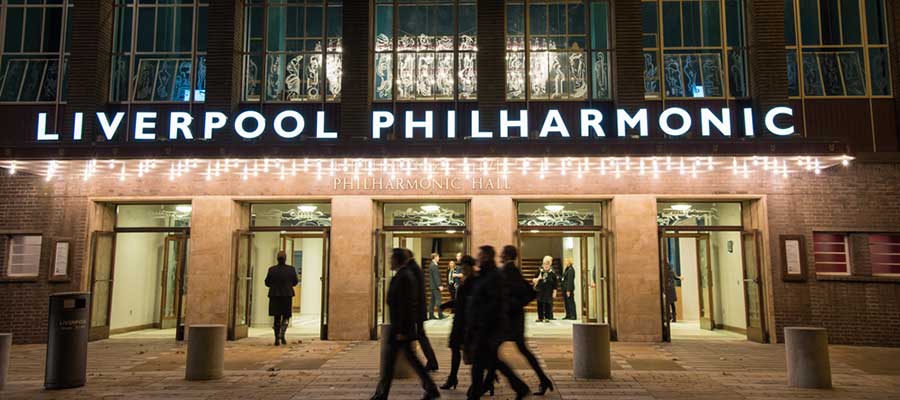 ---
Please visit www.chroma-q.com for more information and a full list of dealers.
Follow us on:
www.facebook.com/chromaq.lighting
www.instagram.com/chromaq
© Photo Copyright: Mark McNulty
Chroma-Q and all associated product names are recognised trademarks, for more information visit www.chroma-q.com/trademarks. The rights and ownership of all trademarks are recognised. Whilst every effort has been made to ensure that the information is correct, Chroma-Q accepts no liability for errors or omissions. Technical specifications and data are provided for guidance only. Because we constantly aim to improve our products, we reserve the right to amend or alter at any time and without prior notice, the specifications of any product. E&OE.
Recent News