News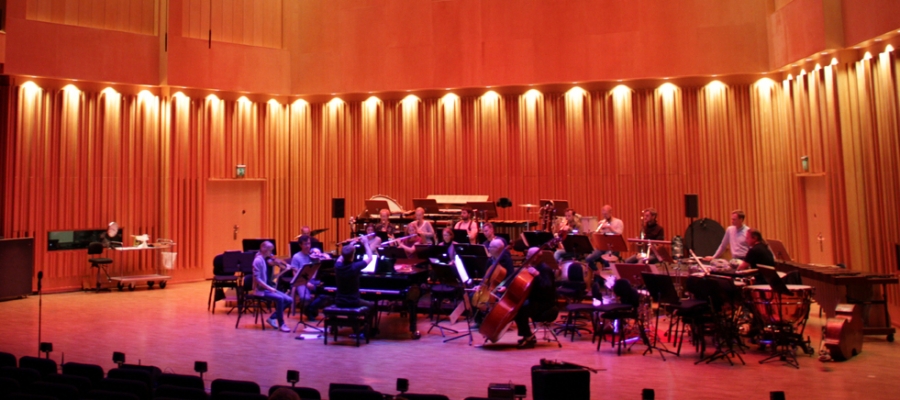 The Västerås Concert Hall, run by Västmanlandsmusiken, is home to the Västerås Sinfonietta, a 33-person orchestra that performs a variety of different pieces, from classical composers like Verdi, Mozart and Schubert to modern composers such as Andrea Tarrodi.

The orchestra required a quiet environment to perform in, which Per Andersson the Stage Technical Manager, had to take into consideration when upgrading the house lights. After assessing a number of options presented by Chroma-Q's European master distributor, A.C. Entertainment Technologies (AC-ET), he chose the multi award-winning Inspire XTLED house light.
Per commented: "I chose the Inspire XT because there are no fans, which is a must for us since we house a classical orchestra. It also has one of the highest light outputs I know of for a fanless fixture."
The Inspire XT is the most powerful fixture in the Inspire range, delivering up to 9,500 Lumens. With fully homogenised colour mixing and a choice of three different beam spreads, it provides stunning mixed colours and 'true' whites, with no unsightly colour separation shadows.
Per continued: "The orchestra are really happy with the brighter lights when they are rehearsing, and from a technical point of view, it is very easy to change the colour when I am asked. The other benefit for me is that they are more energy efficient; we went from 47 fixtures at 575W to 47 at 120W, and most of the fixtures are just on around 60%."
Johan Bertilsson, Regional Sales Representative for AC-ET in Sweden, worked with Per to help him to choose the right product that met all his technical requirements.
"Johan has been great during the whole process. He was always available for me to ask questions during every step, and he made me feel confident that I was making the right choice. And I have. It is a fantastic fixture."
Please visit www.chroma-q.com for more information and a full list of Chroma-Q dealers.

Follow us on:
www.facebook.com/chromaq.lighting
www.instagram.com/chromaq

©Photo Credit: Marcus Ed-Wrigsell
---
Chroma-Q and all associated product names are recognized trademarks, for more information visit www.chroma-q.com/trademarks. The rights and ownership of all trademarks are recognized. Whilst every effort has been made to ensure that the information is correct, Chroma-Q accepts no liability for errors or omissions. Technical specifications and data are provided for guidance only. Because we constantly aim to improve our products, we reserve the right to amend or alter at any time and without prior notice, the specifications of any product. E&OE.
Recent News