News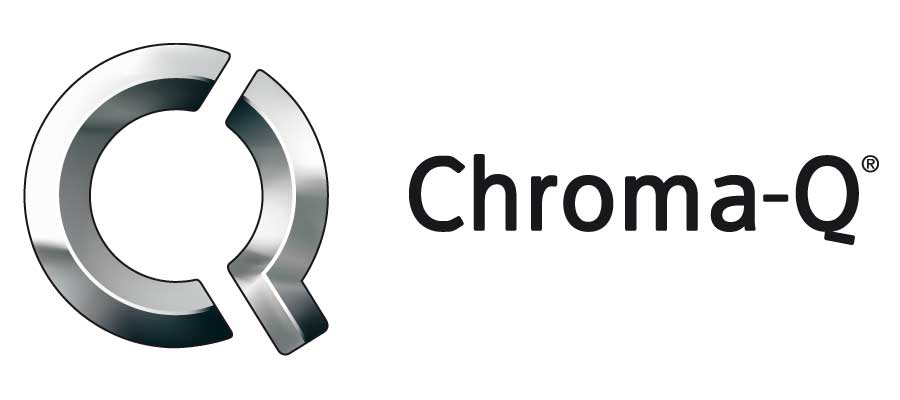 Lighting designer Al Gurdon specified nearly 1,900 Chroma-Q® LED fixtures to provide a stunning lighting and video effects wall forming the centrepiece of the 2010 Eurovision Song Contest, Europe's largest non-sport television production.
Norway's capital city, Oslo, hosted the 56th Eurovision event at the state of the art Telenor Arena. The three live shows, consisting of two semi-finals and a final, were watched on television and online by an estimated audience of over 120 million people in 45 countries. In addition, over 80,000 people attended the live shows and various dress rehearsals.
The event was televised by host broadcaster, NRK and featured a core production team working under the leadership of executive producer, Jon Ola Sand and TV producer, Hasse Lindmo. Production management design was by Ola Melzig, with lighting design by Al Gurdon. Stage design was by Kirsten Weltzin, Bonsak Schieldrop, Trond Olav Erga and Audun Stjern.
PRG, with support from Norwegian supplier, Frontlite, supplied all production equipment and crew for the show, which utilised over 100 members in the build-up process and in excess of 500 moving lights, 4,000 fixed light elements and 6,800 metres of truss.
For this year's event, 2009 Eurovision Song Contest lighting designer, Al Gurdon, wanted a flexible system with which he could create a sufficient variety of visual moods and textures to underpin the tones of the musical performances. With the theme for this year's show being "Share the Moment", a key element was the ability to include the audience with whatever happened onstage, as part of the televised experience.
To this end, Al's approach to the design was simultaneously a movement 'back to basics', yet with a 'state of the art' approach to the use of lighting technology. Abandoning high-resolution video elements in the set this year, Al instead created a totally immersive low-resolution lighting and video environment designed to be used in an architectural way, rather than to provide literal images.
This three-dimensional approach to the visual design gave the television directors an unprecedented opportunity to shoot the show from virtually anywhere, and the audiences an almost visceral sensation of participation with the visual landscape.
Al's lighting design featured a series of layers across the entire back wall of the set that moved up and down via a Kinesys motion control system to create different looks. A key component of the design was an array of nearly 1,900 Chroma-Q LED fixtures providing the main layer. Other layers included Jarags, moving lights and Starcloth curtains, plus a 3D curtain of 2000 X-Balls in the center and other textural elements.
The visual elements were mounted on a special moving truss system featuring circles over the stage and "spines" spreading from the centre over the entire ceiling of the arena. Created for the event by PRG, the 6.8km structure is the largest truss system ever used for the contest.
The entire visual effects system was driven by cutting edge lighting and media server technology employing the latest developments in lighting and video control software. The Chroma-Q LED fixtures were controlled via DMX from a Virtuoso VX show lighting console and fed video content pixel mapped from a Catalyst V4 media server through Artnet and DMX merge software using the PRG S400+ node system. All content was specially created for the event and triggered from timecode for every song from either the Catalyst or the Virtuoso and sometimes both.
The Chroma-Q LED fixtures were used to provide a blend of video effects and lighting, sometimes with one element coming to the fore during certain songs. Some performances featured abstract images such as waves or ripples, mimicking the amplitude of the music. By contrast, other songs featured low resolution moving video, such as an image of five stick figures simultaneously mimicking the same simple dance moves as the live performers onstage during the Lithuania performance.
Summarising his experience of the Chroma-Q LED fixtures, Al commented: "I had used 200 Chroma-Q Color Block LEDs on the 2010 Super Bowl Half Time Show in Miami, featuring 'The Who' and was impressed by the results. On the Eurovision show, we had nearly ten times that number of units, so I had no doubt that we would be able to create 'looks' as big as they come, yet we would also be able to use them with great subtlety for the slower numbers. It was crucial for us to be able to use these as lights, yet also with video effects, as a dual interface. Their compact and sturdy design was also useful, making them easy to hang over the audience."
Additional lighting and video equipment used in the show's production included, Vari*Lite, GLP and Martin moving heads, Barco screens and various strobes, long throw followspots, Fresnels and floodlights.
Production manager, Ola Melzig, commented: "The Chroma-Q LED had to fulfil several very specific criteria, both technically and from a rental point of view, for an event of this scale. It had to look good on TV and the overall effect achieved using it was fantastic. It needed to be reliable, especially given we were using nearly 1900 units. I had used the fixture last year and it was also built into parts of the stage for Eurovision 2007, so I was confident in its reliability. We also needed something that would be affordable due to the long rental period for so many units, as we loaded in April 22nd and finished load out on June 1st. The Chroma-Q LED fixture met all criteria. I value its reliability, compact design and affordability."
Additional production personnel included lighting crew chief Rich Gorrod, best boy Aidan McCabe, lighting programmers Andrew Voller and Theo Cox, Vision controller Luke Chantrell, LED programmer Michael Owen, Catalyst operator Ian Reith, Catalyst technician Nev Bull and video content by Lauren Cahill, Rachel Sullivan and Dave Newton.
---
For more information on Chroma-Q products, visit www.chroma-q.com
Chroma-Q and all associated product names are recognized trademarks, for more information visit www.chroma-q.com/trademarks. The rights and ownership of all trademarks are recognized. Whilst every effort has been made to ensure that the information is correct, Chroma-Q accepts no liability for errors or omissions. Technical specifications and data are provided for guidance only. Because we constantly aim to improve our products, we reserve the right to amend or alter at any time and without prior notice, the specifications of any product. E&OE.
Recent News