News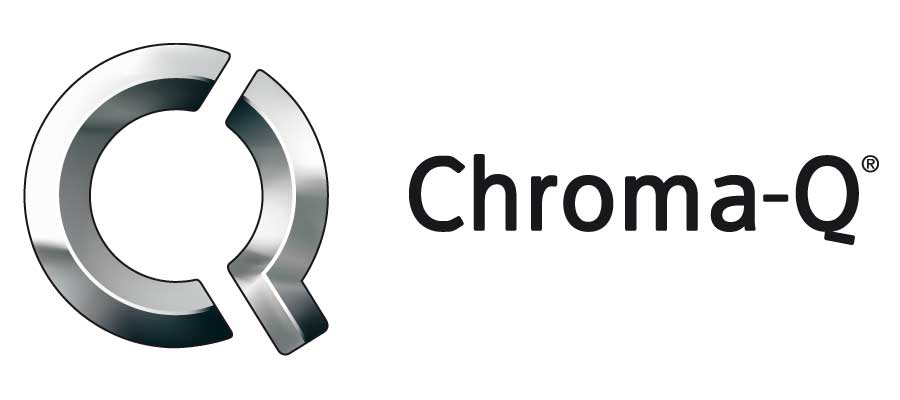 Leading UK television, live events and show production rental specialist, ELP have invested in 48 Chroma-Q® Studio Force D 12™ and Studio Force™ V 12™white LED lighting fixtures for their rental stock.
Based in Cambridgeshire, ELP offer a vast hire stock of the latest lighting technologies and provide a premium single source service for Production Managers, Lighting Designers and TV Lighting Directors.
The Chroma-Q fixtures - 18 Studio Force V 12, 3000 - 6100°K CCT variable white and 30 of the Studio Force D 12, 6100°K CCT daylight white - were purchased by ELP's Rental Manager, John Singer.
This was ELP's first Chroma-Q purchase and John comments that when they saw the products demonstrated, they were "Immediately impressed" by the fixtures' brightness, clean white colour rendition, compact size and build quality.
Naturally, the other advantages of LED technology - like low power consumption and reduced on-going maintenance costs - were also considered, together making the lights an ideal rental and dry hire item.
Chroma-Q were initially brought to the attention of the ELP team when specified by Canadian based lighting designer, Adrian Goldberg of TAD Lighting Services Ltd. for equipping a series of international TV and broadcasting studios for a global sporting event recently held in London.
The Studio Force 12 range provide an extreme white light output of 5,300 – 6,000 lumens in a compact, 300mm long fixture which is ideal for truss, wall or floor mounting, or for ensconcing in set and scenic elements.
In addition, the Studio Force V 12 variable white version features laboratory calibrated 3200°K and 5600°K presets specially engineered for film, TV and all types of live events and productions.
The Chroma-Q units are dimmable and completely flicker free - a major reason for Adrian's specification. They were utilised at outputs of between 250 Footcandles during the day to 8 FC for many of the night-time shots, thus requiring no colour balance adjustments to the cameras.
All Chroma-Q LED fixtures have fully homogenised light engines for the best quality light output and are robustly built for touring, so ideal for busy rental companies like ELP.
For television and broadcast work, they offer the advantages of LED technology like low heat emissions, essential in a studio environment when they are often running continuously for many hours, with the double bonus of reducing the need – and costs - for so much air-conditioning to keep temperatures comfortable.
ELP are very happy with the purchase, reports John.
The new Chroma-Q Studio Force units were supplied to ELP by Chroma-Q's exclusive UK dealer, A.C. Entertainment Technologies (AC-ET) Ltd.
---
Chroma-Q and all associated product names are recognized trademarks, for more information visit www.chroma-q.com/trademarks. The rights and ownership of all trademarks are recognized. Whilst every effort has been made to ensure that the information is correct, Chroma-Q accepts no liability for errors or omissions. Technical specifications and data are provided for guidance only. Because we constantly aim to improve our products, we reserve the right to amend or alter at any time and without prior notice, the specifications of any product. E&OE.
Recent News