News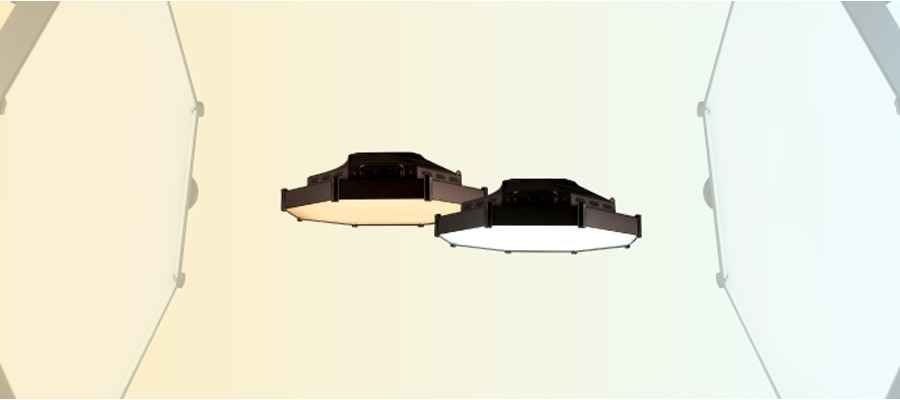 North America – Cinematographer, Donald A. Morgan utilised Chroma-Q® Space Force™ LED fixtures to provide tunable soft lighting for filming the latest seasons of Netflix television show, The Ranch – for which he won a Primetime Creative Arts Emmy for 'Outstanding Cinematography for a Multi-Camera Series' – and ABC series, The Conners.
Both filmed at Warner Brothers Burbank Studios in LA, Donald was keen to switch from conventional space lights to LED for filming The Ranch. The show stars Ashton Kutcher as Colt, who returns home to his family's ranch in Colorado after his semi-pro football career ends in failure.
He commented:
"In the past I had used tungsten space lights for filming the show. However, as they weren't tunable, it meant having to change the gels constantly, to differ the glows produced. This was important as even though it was filmed inside of a studio, the storyline of the programme was set across different weather seasons and times of day."
Donald spoke to his gaffer about tunable LED lighting alternatives. After trying out various options, they came across the Chroma-Q Space Force LED space / soft light, which was supplied for the project by MBS Equipment Company.
Donald commented:
"I am very impressed by the spread of light that the Space Force gives out, the distribution is fantastic and the color temperature is really on point.
He added:
"I am very with happy with how smooth the dimming is, and no matter what color temperature I ask for; my programmer is easily able to change it."
When Donald later came onboard as Cinematographer for primetime show, The Conners – a spin-off of the long-running series Roseanne – he learned that Warner Brothers had recently invested in ten Space Force, so was happy to use them after his experience on The Ranch.
Donald concluded:
"I like the Space Force's innovative design. I would recommend it for any production, big or small, because of its reliability and the fact that the color temperature is so on point. So far, I have only really used the fixture as a space light, but I know there is a lot more that I can do with it."
The Chroma-Q LED lighting range is distributed in North America by A.C. Lighting Inc.
Recent News