News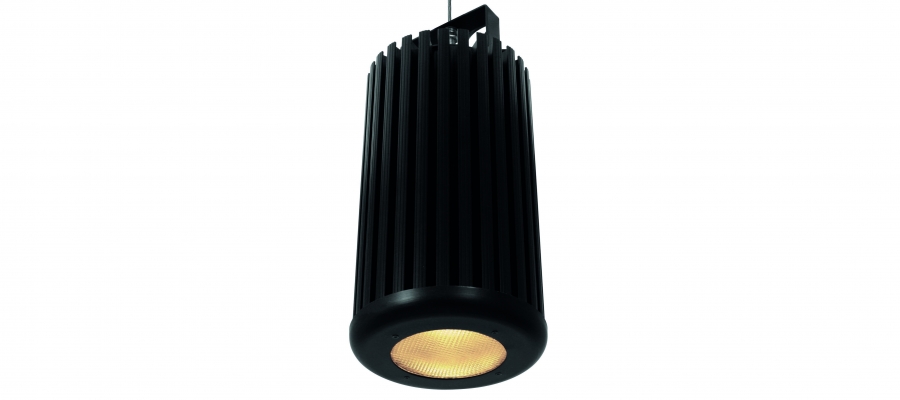 Toronto, ON – Chroma-Q®, a world-renowned brand of premium performance LED lighting solutions, manufactured in North America, introduces the Inspire MD™ LED house light. The Inspire MD™ is a powerful fixture capable of replacing conventional tungsten fixtures which connects directly to a traditional dimming system.
The Chroma-Q® Inspire MD™ fixture provides a beautiful warm white at 3000K, high CRI, with its fully homogenized lens with a choice of three beam angles (narrow, medium and wide). The Inspire MD™ uses an energy-efficient LED design reducing maintenance and running costs. Using proprietary Chroma-Q technology ensures a smooth dimmer curve from 0-100 on standard dimming systems.
Based on the Inspire Family features, this innovative fixture has an extremely smooth, uniform wash, theatrical dimming, and is cooled by silent convection.
The Inspire MD™ is a multi-purpose fixture, suitable for a wide range of applications, especially the House of Worship market.
The initial release of the Inspire MD™ 120V/60Hz is targeted for the North American Market. A 240V/50Hz version is currently in development.
Visit A.C. Lighting Inc. at InfoComm, booth C3520, for your demonstration of the Inspire MD™ and other leading technologies.
To learn more about Chroma-Q, please visit our website www.chroma-q.com
Follow us on:
www.facebook.com/chromaq.lighting
www.instagram.com/chromaq
---
Chroma-Q and all associated product names are recognized trademarks, for more information visit www.chroma-q.com/trademarks. The rights and ownership of all trademarks are recognized. Whilst every effort has been made to ensure that the information is correct, Chroma-Q accepts no liability for errors or omissions. Technical specifications and data are provided for guidance only. Because we constantly aim to improve our products, we reserve the right to amend or alter at any time and without prior notice, the specifications of any product. E&OE.
Recent News