News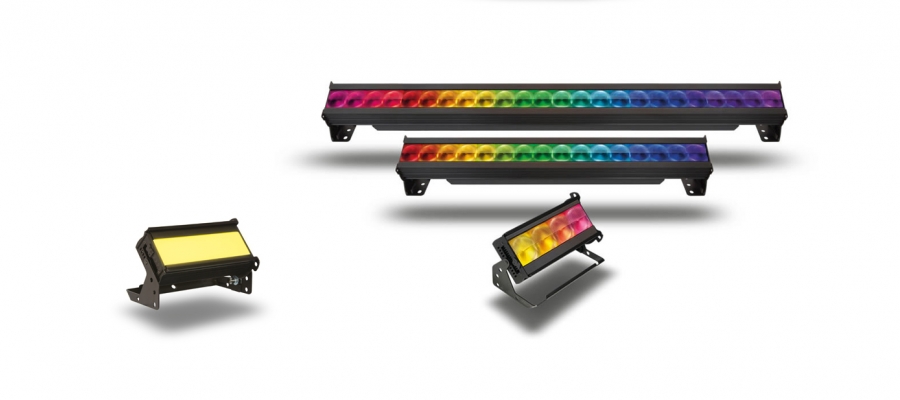 UK – Chroma-Q will showcase its award-winning range of lighting solutions designed for image capture - including the Space Force variable white soft source - at BVE 2017, ExCeL London, UK, stand L40, 28th February - 2nd March 2017.
Winner of the prestigious Lighting Award category at the 2016 Cine Gear Expo Technical Awards, the Space Force™ produces a large volume of soft light and is suitable for a variety of studio applications. The fixture delivers a high quality CCT tuneable white light output, with a CRI & TLCI of up to 97, and has adjustable Pulse Width Modulation (PWM) to ensure flicker-free operation on camera. Drawing less than 400 watts of power, it includes a built-in ballast and is passively cooled for quiet operation. The Space Force is an ideal alternative to conventional space lights and other tungsten-source lighting fixtures.
With its versatile feature set and competitive pricing, the Space Force has been adopted by leading companies in the broadcast, television, film and photographic sectors, including Pinewood MBS Lighting, Aurora Lighting and Pixipixel, to name but a few.
For broadcast applications requiring high quality saturated colour or pastel lighting, the multi award-winning new Chroma-Q® Color Force II™ range delivers superior colour-mixing and can be positioned right up against a cyc, maximising use of studio floor space.
Also on display is the award-winning Chroma-Q Studio Force Phosphor™ range of high quality and value for money, compact, workhorse soft source fixtures.
Get your demonstration of the Chroma-Q range at BVE on stand L40 (UK dealer, A.C. Entertainment Technologies), or visit www.chroma-q.com for a list of all upcoming international shows.
Alternatively, to arrange your personal demonstration, contact:
(International Sales Enquiries)
A.C. Entertainment Technologies Ltd.
Tel: +44 (0)1494 446000
international.sales@ac-et.com
(North American Sales Enquiries)
A.C. Lighting Inc.
Tel: +1 416 255 9494
northamerica@aclighting.com
Or for more information, visit www.chroma-q.com, or Facebook - www.facebook.com/chromaq.lighting
Color Force II patents pending.
---
Chroma-Q and all associated product names are recognized trademarks, for more information visit www.chroma-q.com/trademarks. The rights and ownership of all trademarks are recognized. Whilst every effort has been made to ensure that the information is correct, Chroma-Q accepts no liability for errors or omissions. Technical specifications and data are provided for guidance only. Because we constantly aim to improve our products, we reserve the right to amend or alter at any time and without prior notice, the specifications of any product. E&OE.
Recent News