News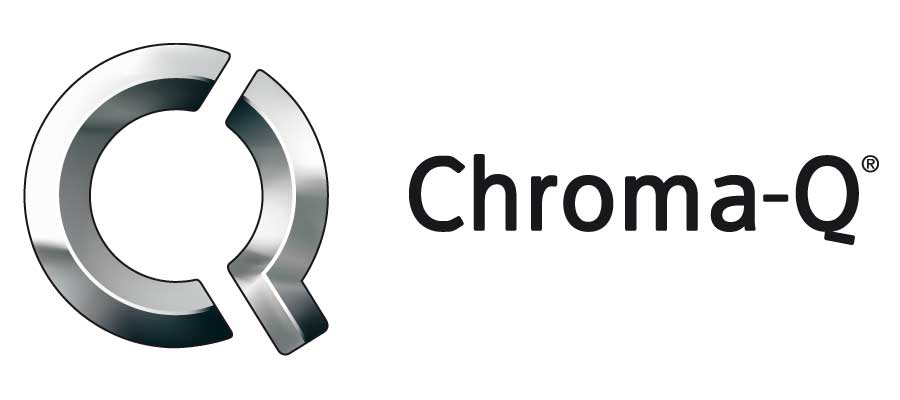 Chroma-Q®'s award-winning lighting products deliver premium performance for - and have been adopted by leading users in - some of today's most demanding and prestigious lighting applications, including theatre, opera, film, TV, venues, touring, events, retail, houses of worship, and others.
The latest Chroma-Q product range will be showcased at ABTT 2014, London on the stand of UK dealer, A.C. Entertainment Technologies (stand 38).
Highlights include key models from the latest generation LED lighting range illuminating various surfaces to demonstrate the products' meticulous colour accuracy and consistency, and precise theatrical grade dimming - features which together are designed to deliver the highest performance levels from a lighting instrument.
Making its ABTT debut is the new Inspire Mini™ RGBW LED house light - a super compact version of the award-winning Inspire™ fixture featuring a shorter housing designed for venues with low ceilings and balconies. The powerful, multi-purpose Inspire creative lighting range can transform the look and feel of both large performance spaces and smaller commercial, retail or leisure environments with its precise dimming, homogenised light output and extensive colour palette.
The Inspire house light has recently been adopted by a number of high-profile venues, including the popular Rondo theatre show restaurant in Sweden; the historic Pieterskerkmulti-purpose building landmark and state-of-the-art ICER museum educational hub, both in Holland; and the Celebration Church 12,000 seater house of worship in the USA.
Also featured are the super-bright Color Force™ range of RGBA colour-mixing entertainment lighting fixtures and the Studio Force™ range of white film & TV lighting fixtures. Other models include the new Color Block 2 Plus Nano™ LED system for discreet set piece, architectural and stage lighting; and the new ShowCom™ compact, rugged, cost-effective show intercom beltpack, which combines professional level, reliable production communications with simple operation.
Stop by UK dealer stand 38 (A.C. Entertainment Technologies) to receive a demo of the Chroma-Q LED lighting range, or to arrange your on-site product audition. Alternatively, for more information, call +44 (0)1494 446000 or visit www.chroma-q.com
We're now social. Follow us on Facebook - www.facebook.com/chromaq.lighting- for the latest Chroma-Q breaking news, user application stories, competitions & other fun stuff.
---
Chroma-Q and all associated product names are recognized trademarks, for more information visit www.chroma-q.com/trademarks. The rights and ownership of all trademarks are recognized. Whilst every effort has been made to ensure that the information is correct, Chroma-Q accepts no liability for errors or omissions. Technical specifications and data are provided for guidance only. Because we constantly aim to improve our products, we reserve the right to amend or alter at any time and without prior notice, the specifications of any product. E&OE.
Recent News