News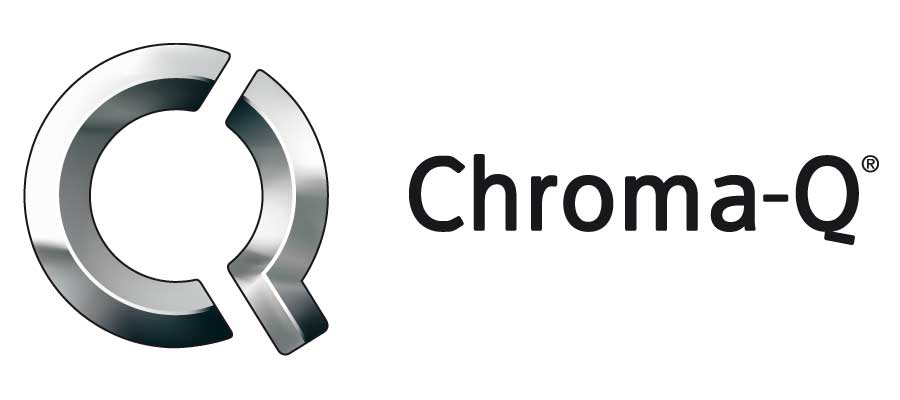 The Chroma-Q® stand at PLASA 2012 (1-E8) will see the official worldwide launch of the new Studio Force Phosphor™ LED lighting range alongside the brand's other recent LED, control, data distribution and lighting accessory solutions, which are designed for a wide range of entertainment, broadcast and architectural applications.
Chroma-Q will also unveil a new-look corporate logo, brand identity and revamped website, underscoring their continuing transformation into one of the industry's leading innovators of LED lighting solutions.

A nominee for the 2012 PLASA Awards for Innovation, the new Studio Force Phosphor range utilises innovative LED technologies to provide an equivalent soft edge output to a fluorescent fixture - up to 7,000 lumens - developed specifically for use in TV, film and broadcast studio environments.
There's a choice of standard daylight (5,600K) white and variable (3,200 – 5,600K) white colour temperature versions, with the variable version offering fine-tuning of the green & magenta tints and frequency for camera.
Other features include an extremely smooth uniform wash, extra soft beam, theatrical grade dimming, laboratory calibration to match Black Body Locus. Designed for practicality, the unit is equipped with a manual control mode, colour touch screen interface, fanless, studio & full modes for maximum control of the units and a range of optional accessories.
The Studio Force Phosphor range joins the existing lineup of Studio Force™ extreme output white LED fixtures, which are also available in a choice of daylight (6,100K) and variable white (3,000 – 6,100K) versions. Providing a full range of creative tools to suit every lighting need and budget, options include an ultra compact workhorse fixture, a 335mm / 13.2" long multi-purpose unit and 1.2m / 4ft (48) and 1.8m / 6ft (72) battens.
All Studio Force LED models are also available as the Color Force™ RGBA lineup, which delivers power across the spectrum, from bold colours to super soft pastels, all from a single fixture.
Also showing is the Color Charge Plus™ - a higher output version of the original portable, battery powered, wireless DMX fixture - and the Color Block 2 Plus™ modular, re-configurable fixture.
---
Chroma-Q and all associated product names are recognized trademarks, for more information visit www.chroma-q.com/trademarks. The rights and ownership of all trademarks are recognized. Whilst every effort has been made to ensure that the information is correct, Chroma-Q accepts no liability for errors or omissions. Technical specifications and data are provided for guidance only. Because we constantly aim to improve our products, we reserve the right to amend or alter at any time and without prior notice, the specifications of any product. E&OE.
Recent News