News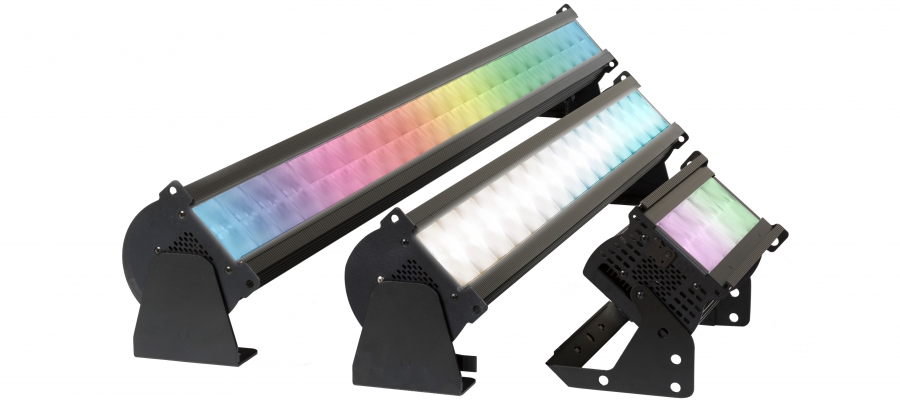 The new Chroma-Q Studio Force II, a high intensity tuneable white wash light will make its tradeshow debut at the NAB show in Las Vegas and the Prolight & Sound show in Frankfurt.
Using a homogenised LED source capable of delivering variable colour temperature, plus/minus green shift control and the ability to produce deep saturated colours when needed, the Studio Force II™ is specifically designed for TV Broadcast and film applications but also performs particularly well in other situations demanding high quality tuneable white light such as touring key lights, exhibitions, corporate events and theatre lighting. The Studio Force II uses the same ColorSure™ technologies found in other innovative Chroma-Q® fixtures to deliver consistent colour across fixtures.
The tradeshow stands will also display award-winning Chroma-Q products such as the Color Force II™ RGBA LED cyclorama, wash & effects light, the Inspire™ RGBW colour-mixing house lighting range and the Space Force™ tuneable white LED soft light.
Visit Chroma-Q North American distributor, A.C. Lighting Inc.'s stand C11434 at NAB, and Chroma-Q stand G51 in hall 3.0 at Prolight & Sound, to get your demonstration.
Alternatively, go to www.chroma-q.com for more information and to find your nearest Chroma-Q dealer.
Follow us on: www.facebook.com/chromaq.lighting.
www.instagram.com/chromaq
Studio Force II and Color Force II patents pending.
---
Chroma-Q and all associated product names are recognized trademarks, for more information visit www.chroma-q.com/trademarks. The rights and ownership of all trademarks are recognized. Whilst every effort has been made to ensure that the information is correct, Chroma-Q accepts no liability for errors or omissions. Technical specifications and data are provided for guidance only. Because we constantly aim to improve our products, we reserve the right to amend or alter at any time and without prior notice, the specifications of any product. E&OE.
Recent News