News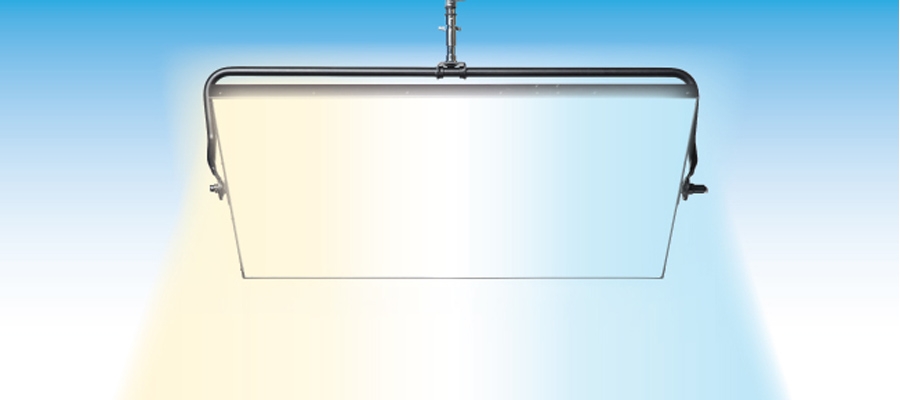 UK - Chroma-Q® will be launching their new Space Force twobyfour™ LED soft light panel alongside a showcase of the latest generation of Film & Broadcast lighting solutions, at BSC Expo 2020, Battersea Evolution, London, 31st January - 1st February.
A scaled-up version of the onebytwo™, the twobyfour joins the award-winning Space Force family of bright, high quality, modern replacements for conventional sources used in film and TV studios, live broadcast, vlog, and photographic applications.
Like its more compact counterpart, it can be tuned from 2800K to 6000K with a superbly smooth intensity gradation, but in addition, up to 8 of its distinct cells can be controlled individually to create various shades or effects. The two soft light panels will be on show with the original Space Force LED space/soft light, which has been widely adopted by major Film & Television companies.
The powerful Brute Force™ LED alternative to traditional light sources such as a quarter 'Wendy Light', will be making a big impact again this year. Capable of delivering up to 140,000 lumens and drawing just 15 amps @ 240V, the larger Brute Force 6™ is a highly versatile, controllable fixture that could change users' approach to lighting.
Also on show is the Studio Force II™ high intensity, tuneable white LED wash batten, which delivers variable colour temperature, plus/minus green shift control, and can produce deep saturated colours when needed - making it ideal for studio use.
These products are joined by Chroma-Q's multi award-winning Color Force II™ cyc, wash & effects light featuring RGBA homogenised optics.
All of these fixtures will be controlled using the Vista 3 by Chroma-Q® next generation lighting & media control system, providing simple, visual programming scalable from a small studio up to large film set.
Get your personal demonstration of the range at BSC 2020 on Chroma-Q's UK Dealer, A.C. Entertainment Technologies, stand 131. Alternately, please visit www.chroma-q.com for more information and a full list of Chroma-Q dealers.
Recent News